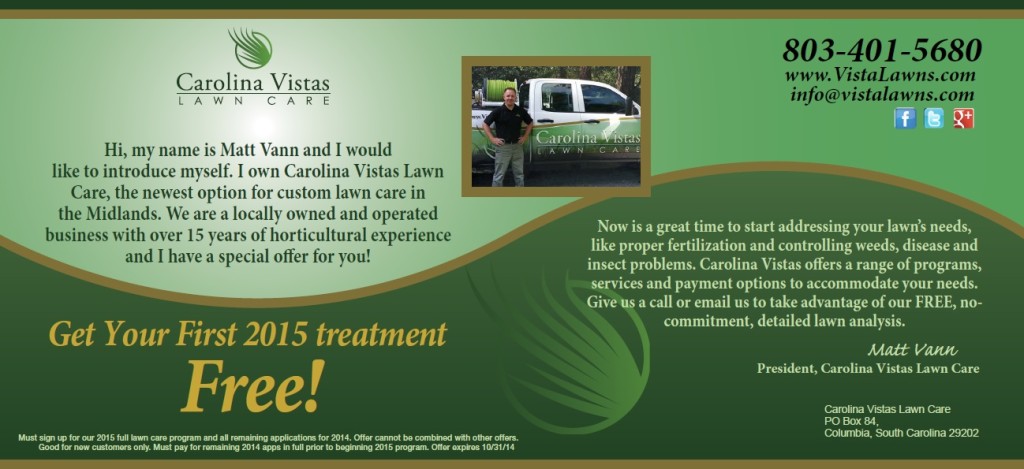 Early Fall is an important time to address your lawn's fertility needs, and to get ahead of lawn diseases and broadleaf weeds that compete with your grass. Take advantage of our Fall Lawn Care Special, and START 2015 WITH A FREE LAWN TREATMENT.
Fall is a great time to start a lawn care program with Carolina Vistas! We are locally owned and operated, and our programs are designed specifically for lawns in South Carolina's Midlands. A Carolina Vistas Lawn Care program will help your lawn recover from the stresses of the hot, southern summer, and get it off to a great start next spring!
For more information on late season lawn care, check out our article, Fall Lawn Care: Key To Success for Spring. We are here to help enhance the health and appearance of your lawn. Carolina Vistas offers a range of programs, services and payment options to accommodate your needs. Contact us to take advantage of our FREE, no commitment, detailed lawn analysis.