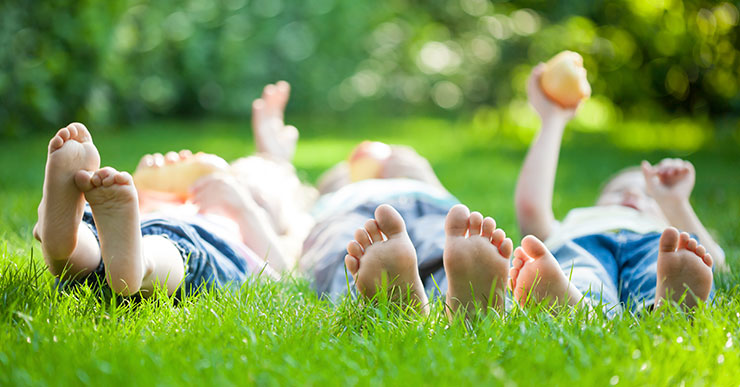 The benefits of a healthy lawn are greater and more numerous than most people realize. In addition to providing a place for rest and recreation, a healthy lawn can improve property value, reduce pollution, and it can even have a significant cooling effect on the air around you! 
A healthy lawn is like a natural air conditioner. According to PLANET, eight healthy, average-sized front lawns can have the same cooling effect as 70 tons of air conditioning. That's enough to cool 16 average-sized homes. Summers in Columbia and the surrounding South Carolina Midlands are notoriously hot. This can be tough on lawns, as well as people and pets. So, if you want to breathe easier this summer and actually enjoy your lawn, you might consider doing whatever you can to promote a thick, healthy turf.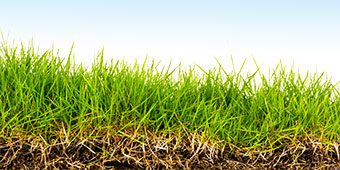 You and your family won't be the only ones to benefit from a healthy lawn, though. In addition to making your property a more enjoyable place to spend time, a healthy lawn will benefit the environment. Healthy lawns are extremely efficient at absorbing and filtering rainwater and air, as well as reducing runoff. Healthy turf traps airborne particles, while the root zone of the sod catches many common pollutants. In addition to filtering properties of the roots and soil, microbial activity in the soil of a healthy lawn can break down many environmental pollutants.
As a lawn care professional, I sometimes field questions from people concerned that manicured lawns are time-consuming and wasteful, and possibly even bad for the environment. There are a lot of misconceptions out there regarding the use of fertilizers and chemicals to maintain and promote healthy lawns. The truth is, responsible use of quality lawn fertilizers and chemicals can actually help to promote a healthy sod, without allowing these products to move off-target.
Proper use of these lawn care products – that is, EPA approved products, applied according to EPA guidelines – means that these products will stay in the turf where they are most beneficial. So, make sure you always read and follow all label instructions. Or, better yet, make sure you hire a responsible, licensed professional to help you enhance the health and appearance of your lawn.
Yes, appearance is important too! Who doesn't want an attractive lawn to show off to the neighbors, and for enjoying time with family and friends? An attractive lawn can even add significant value to your property. Whether you're buying or selling a home, concerned about the environment, or simply wanting to get the most enjoyment out of your property, the benefits of a healthy lawn are many. If you want to know more about how to promote a healthy and attractive lawn, contact Carolina Vistas Lawn Care today.