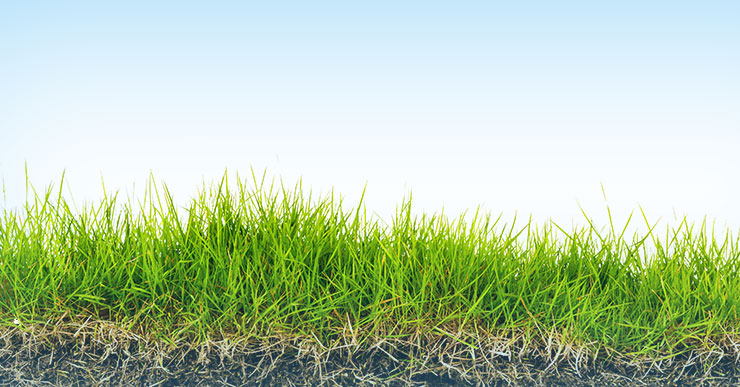 One of the most impactful things one can do to promote a healthy lawn is to perform lawn aeration, specifically core aeration. In South Carolina's Midlands, there is a fair amount of clay in our soil. Over time, soil becomes compacted, which impedes the movement of water, nutrients and air to the roots of the turf. This causes a great deal of stress on the grass, making it harder to recover from injuries caused by disease, heat and drought conditions. When the grass is weakened, so is its ability to compete with weeds and other pests.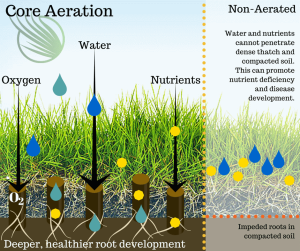 In addition to causing stress on the grass, soil compaction also makes it difficult for natural organisms like earthworms to break-down the thatch layer that accumulates at the soil surface. This layer of slowly decomposing organic material can lead to serious insect and disease issues if it becomes too thick. Aerification of the soil not only promotes root growth, but it also increases the activity of organisms that help to break down the thatch layer.
Core aeration also severs the roots, stolons and rhizomes of the turf, which stimulates new root growth into the loosened soil that settles into the holes. A healthy root system greatly improves your lawn's heat and drought tolerance, and leads to an overall healthy turf. Among the many benefits of a healthy lawn are reduced runoff, greater property value and better air quality. Check out this article about the benefits of a healthy lawn.